About Phoenix Publishing & Media Inc
Updated: 2023-05-31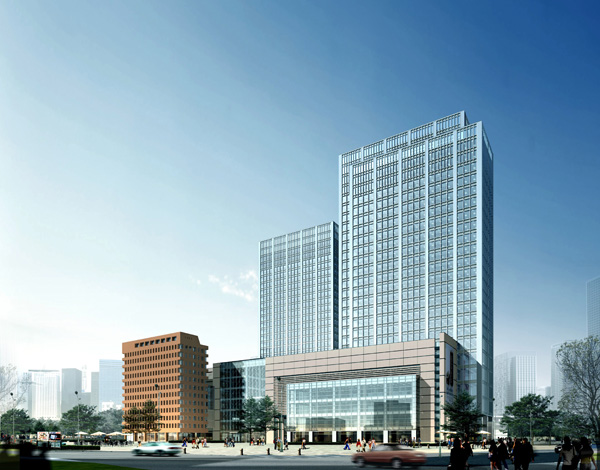 Founded on March 28, 2011, Phoenix Publishing & Media, Inc (PPM) boasts strong content and marketing channels. On Nov 30, 2011, it was listed on the Shanghai Stock Exchange with the stock name "Phoenix Media" and the stock code "601928".
PPM mainly engages in the publishing and distribution of books, newspapers, e-journals, and audiovisual products. The company is the second largest publisher of secondary and primary school textbooks in China and is among the top public publishing companies in China. PPM also ranks among the best publishers in important economic indicators and number of national publishing awards.
While consolidating its traditional advantages, PPM has also ramped up efforts to pursue transformation and upgrading and improve its industrial layout. The company has expanded its operations in smart education, movies, television, vocational education, cloud computing, and big data to integrate new and old media. An integrated industrial chain and cultural industrial ecosystem featuring multimedia and various businesses have taken shape at PPM.
PPM has 170 wholly-owned and holding subsidiaries. Of PPM's more than 20 publishing institutions, six have made the list of the top 100 Chinese publishers and have been rated as first-class in China.
The company has 1,427 sales outlets with a total floor area of over 900,000 square meters in Jiangsu, including book malls, central stores, specialized bookstores, special bookstores, small and micro-sized bookstores, and 24-hour bookstores. It also operates an efficient book logistics center.
In 2022, PPM's operating revenue totaled 13.6 billion yuan ($1.91 billion), up 8.62 percent from previous year, while its profits declined 15.15 percent year-on-year to nearly 2.13 billion yuan. PPM's total assets expanded by 3.59 percent year-on-year to 29.7 billion yuan and its net assets grew 6.85 percent from the previous year to 17.55 billion yuan.
At the Five-Year Comprehensive Dynamic Performance Data Report of Press and Publishing Listed Companies 2016-2020 by Wuhan University, PPM ranked among the highest with a total grade of 94.06. The company also made the list of the top 50 Chinese cultural enterprises in brand value in 2018 by Renmin University of China with a total brand value of more than 2.26 billion yuan.
Phoenix Publishing and Media Group, the controlling shareholder of PPM, is involved in publication, distribution, printing, movies, television, hotels, real estate, investment, and artwork management and owns four listed companies, including Phoenix Media and Phoenix Ltd.
In 2012, PPMG was designated as "advanced" in cultural system reform in China, has made the list of the top 30 Chinese cultural enterprises for the past 15 years, and was ranked 10th in the global publishing industry.
President: She Jiangtao
Add: 1 Hunan Road, Nanjing 210009, China
Email: phoenixmedia@ppm.cn
Non-Fiction

Symbols of Jiangsu (Pocket Edition) selects the most representative and symbolic Jiangsu special cultural resources.

Humanities & Social Science; Non-Fiction

Symbols of China examines those things that make China Chinese.